About The Owner/Creative Director
My Story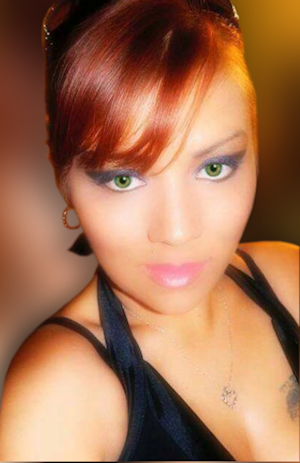 ​
​I am Shawnna Huntley, a mother of ten beautiful children,
Photography Insight:
I believe photographs are a small glimpse into the often-forgotten history of our lineage & an unveiling of our soul.
photographs are frozen moments in time, & when you look into them they become beautiful stories that unfold like a budding rose. They are full of feeling & portray a lifetime of memories, both forgotten as well as the unforgotten. Photographs are quite, gracefully aged, woven with personality, & emotion full of beauty both visual & hidden. My greatest passion as a photographer is to create an image that will touch the soul & warm the heart while telling your story. I want to evoke a dormant memory or relay a lingering message that inspires one's beauty within. Photographs are the symphony to life's memories, emotions, & an inspiration to experience life's greatest moments. I assure you that these are the moments in life where your beauty truly shines in the heart of the world & in the eyes of our loved ones, because they are purest & rawest forms of our soul exposed. Creating fantastical memories for others is truly magical & the smiles bring so much satisfaction and Joy.
I believe Photography, & art can inspire the uninspired; they can heal the hurting of one's soul. Images soothe & evoke inspiration of a story yet to be told, memories of childhood loves, unforgettable moments of our loved ones passed, they take us to places we dream of , & nurture healing of the heart, mind, body & soul. Imagination, creation, & capturing moments sparked my love for all things artistic, Because then you can truly work with the clientele to aspire to make their dreams a reality, ensuing a beautiful memory that will last a lifetime.
Graphic design Insight: First, we must fully understand Graphic design... What is it? How does it impact me or my company? Well, Graphic design is the most pervasive art in our world today. It is spread throughout the branches of almost every entity of our lives. Simply put, designer & columnist Jessica Helfand said, "graphic design touches everything we do… it is the art of visualizing ideas." In order to fully understand this statement, you must stray from the normal realm of what you feel is art.
Take a look at the book sitting at your bedside, the coffee mug or beverage can on your desk, the website you are browsing, the magazine on your coffee table or the billboard you drive past every morning. All of these items have been carefully & thoughtfully executed by a graphic designer. Designers of all forms are collaborators & problem solvers charged with choosing & executing the best solution possible & with that, achieving progress.
Each marketing strategy requires graphic design work in some way or another. This is because today's world is focused on visual representation. Consumers spend very little time looking at ads, therefore; in order to be effective, ads must be eye-catching! & let's face it, images are way more eye-catching than words. Immediately noticed or not, graphic design touches everything we do. Realizing how design can impact you as a reader, consumer, user, or customer, may not only change how you interpret a product but also how you utilize design in your everyday life or business. Next time you have a moment, take a look around & reflect how graphic design touches you & your business. I have always had a passion for expressing myself through art, poetry & music. I used it as a form of expression to tell my life's story. The art of design is so beautifully inspiring, empowering & enlightening! The whole world is a giant canvas invoking thought, creativity, & future design for a better future. . Being able to help others to communicate ideas that inspire, inform, or captivate their consumers brings me much joy.
​
---
Short Background
Art runs in my family, so from a young age I have always found it to be comforting. My favorite thing to do was always draw while listening to music. School art was my favorite period. Someday I hope to be able to go to college to get a degree in
Fine Arts In Art & Design, with Animation as a Major. Until then I continue my graphics design career.
---
My Medium
I use a wide variety of mediums, such as digital art, acrylic, pencil, photography, colored pencil & ink. I believe that working in a single medium is restrictive to my artistic process. Each idea manifests in its own individual style allowing me to ensure each client's needs are uniquely met.
---